Now that the world has been thoroughly Google-mapped, is it still possible to talk about far flung destinations as inaccessible and foreign cultures as mysterious? Is there really a journey that is nowadays worth writing about and does anyone really need to be told what foreign parts look like? Now that nearly everyone has been pretty much everywhere, travel writing may have simply lost its purpose.
Since travel writing is essentially self-indulgent and inward, I believe it can reclaim its purpose by being just that: by focusing on the subjective experience rather than the objective event. For me, writing a travelogue helps to relive the experience and, in doing so, it brings closure. It concludes a journey and makes it complete. It is also an opportunity for reflection as the basis for future travel.
But as much as I thrive on post-travel research of things and places I wish to learn more about, I truly come alive with pre-travel prep. As a reader of travel writing by others, I can confirm that just planning and anticipating my trip can make me almost happier than actually taking it. This is why travelogues do matter: in my mind they can still render even the most trodden places inaccessible and mysterious.
Bridging the gap: Ottoman legacy in the Western Balkans

Held together by their geometry, the Ottoman stone bridges of the Western Balkans are marvels of pre-modern engineering. In one of Europe's most earthquake-prone regions, they have stood solid for ages all the while looking slick.
Communist Albania: Time travel through Europe's North Korea

For four decades, Albania was cut off from the rest of the world much like North Korea is now. It remains dotted with thousands of mushroom bunkers which today make some of the stranger sights around its cities and the countryside.
Beirut: Between war zone and super cool

Just as memories of the Lebanese civil war were starting to fade, perceptions of Beirut as a perpetual war zone have begun to dominate with the recent unrest. But bullets and tear gas aside, this city can also be irrepressibly super cool.
Tbilisi: Georgia's picture-perfect capital

Tbilisi's picturesque Old Town, half in rubble and half under renovation, is a study in contrasts. This dense urban landscape is also quintessentially European while its delicate woodwork gives it a distinctly Caucasian feel.
Erbil: Iraqi Kurdistan's culture hub

Nominally part of Iraq, Erbil – the capital of semi-autonomous Iraqi Kurdistan – is a far cry from the war zone you may have imagined it to be. It's a culture hub for all Kurds who form the world's largest nation without a state.
Dushanbe: Tajikistan's gaudy, soulless capital

Urban renewal, the Tajik style, is reinventing Dushanbe as just another gaudy Central Asian capital. In doing so, its Soviet past is being erased at breakneck speed. The trouble is that the Soviet history is the only history the city has.
Kyrgyzstan: The home of dictator chic, old and new
Although the giant statue of Lenin which once graced Bishkek's main square has long been moved to a less prominent location and replaced with the equestrian statue of Manas, the Soviet leader's ghost lingers on in Kyrgyzstan.
Samarkand: Uzbekistan's electric blue central

Samarkand, once an important stop on the Silk Road in modern Uzbekistan, is the staple of Western imagination. It's all about towering minarets, bulbous domes and electric blue mosaics. The effect is best described as hypnotic.
Almaty: Kazakhstan's Big Apple

Forget New York when you think the Big Apple because the place on your mind should be Almaty, Kazakhstan's former capital. The slopes of the city's Alatau peaks are the origin of all apples and Almaty touts this fact with pride.
Kyiv: Church hopping in Ukraine's city of domes

Kyiv, the ancient capital of Ukraine, isn't called the city of domes for nothing. The sheer size and beauty of its churches morphed the post-Christmas trip with my mom and dad to this underrated city into a non-religious pilgrimage.
Petra: Jordan's lost city is a masterclass in stonemasonry

The ancient city of Petra, carved out of red-rose sandstone in the mountains of southern Jordan, is famous for its rock-hewn buildings with classical Greek columns, plinths and friezes, all of them masterpieces of stonemasonry.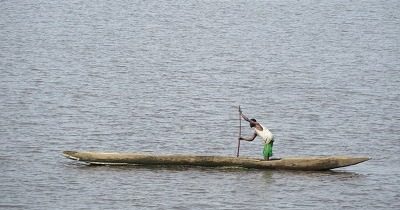 Congo Rapids: Force to be reckoned with

The gushing torrents of water, known as the Congo River Rapids, begin at the outskirts of the world's closest capitals – Kinshasa and Brazzaville – where the lake-like widening in the river flows into a narrow, rocky bottleneck.
Brazzaville: Capital of the sanitised Congo

Brazzaville is the capital of the sanitised version of the two Congos: well run and neat, safe and free from routine police harassment and a prosperous city where buildings are habitable, cars are roadworthy and pavements are walkable.
In the midst of Congo chaos, there's a bonobo paradise
Two hours by car to the southwest of Kinshasa, lies Lola ya Bonobo which is Lingala for 'paradise for bonobos'. Given the political turmoil, poverty and corruption in the Democratic Republic of the Congo, its sheer existence is a miracle.
Kinshasa: DRC's highly-strung megapolis

In travellers, the Democratic Republic of the Congo prompts images of perpetual turmoil, Byzantine bureaucracy and boundless corruption. Kinshasa, the DRC's supersized capital, takes each of these attributes to a new level.
Greenland is for silent contemplation

The open boat tour from Nuuk into the surrounding fjord was the strangest I have ever taken: my guide never said a word because in the Arctic wind between us it would have been pointless. It was a tour for silent contemplation.
Nouakchott: Mauritania's shell-studded capital

Nouakchott is simultaneously a very busy market town and Mauritania's rather sleepy capital. Its culture remains nomadic, with tents pitched in between low-rise candy-coloured buildings and camels parked outside people's homes like cars.
Sand-blasted in Western Sahara

Perched on the edge of the Western Sahara desert lies a narrow sliver of the Dakhla peninsula. It shelters a 45km-long flatwater lagoon, surrounded by desert that will cast an otherworldly glow on your photographs.
Fez: Morocco's medieval puzzle

Fez, Morocco's proud cultural capital, is said to have the best-preserved medina in the Arab world. This large maze of some 9500 streets is where its residents and Google Maps often get lost, never mind first-time visitors.
Oman: Where new old is better than just old

Oman's jagged mountains, rolling sand dunes and azure rock pools aren't overshadowed by legions of futuristic skyscrapers that dot the desert landscape of its neighbours. Yet this ancient seafaring nation can appear strangely sterile.
Uganda: My birdwatching debut on Lake Victoria

With its great diversity of habitats, Uganda is home to an astonishing half of Africa's birdlife. And with all the storks and vultures soaring above the Ugandan countryside, birdwatching in this country is an unavoidable activity.
Papua New Guinea: The last frontier

With its remote location, impenetrable interior, prolific birdlife and tribal culture, Papua New Guinea is the very definition of frontier travel. It also comes with a long list of potential hazards.
Lahore: Pakistan's culture galore
Lahore, Pakistan's cultural capital, is swarming with crowds of local visitors even as it remains relatively unknown to foreign ones. This requires every rare foreigner to get acquainted with dozens of Pakistani families at every one of Lahore's tourist sites.
Iceland: Catching the early bird

In Iceland, where birds are loved unconditionally, one bird is a particularly welcome sight. When it first appears every year, usually around the middle of March, spring has officially started. The first sighting therefore makes the news.
Iran: Mystifying and misunderstood

It has been said that in the Middle East, the West has both the wrong enemies and the wrong friends. As far as Iran goes, it would be hard to find a more relatable and culturally compatible country in this highly contested region.
Niagara Falls: No need for perfect weather

The icy back-spray along the River Promenade had all the comfort of a boot camp shower. Despite this, I managed to take some of the best photos of my entire trip to Canada and this is testimony to the allure of Niagara Falls.
Sudan: Inaccessible, stunning, crowdless

Sudan's main draw are some 200 pyramids at Meroë, a four-hour drive from Khartoum. The lovers of antiquities who dread the crowds at Giza can have these ancient Kushitic structures all to themselves on most days.
DMZ: North Korea from the comfort of the South

The Demilitarised Zone between North and South Korea is a heavily guarded and sinister place but also a major tourist attraction for history buffs, with several observation points allowing one to peek into the North.
Lake Kivu: Rwanda's powder keg

The methane that is being extracted from under the lake's bed to power the country of Rwanda, where most homes still lack electricity, can apparently cause Lake Kivu to spontaneously combust at any time.
La Candelaria: Bogotá's photogenic face

Why not begin where it all began, I thought, as I embarked on my exploration of Bogotá in Plaza Chorro de Quevedo which is the alleged spot of the city's foundation in 1538 by a priest who built a communal fountain here.
La Paz: Bolivia's breathlessly theatrical capital

La Paz is a melting pot of cultures and beliefs where indigenous pride rubs against social conservatism and where solemn colonial churches co-exist with the pre-Hispanic cult of Pachamama. The effect is positively theatrical.
Salar de Uyuni: Where to battle dinky dinosaurs

Primarily known to tourists as the stage for battle scenes with toy dinosaurs, Salar de Uyuni in Bolivia is also the world's largest salt flat. The vast expanse of shimmering white isn't snow but a salt-encrusted surface.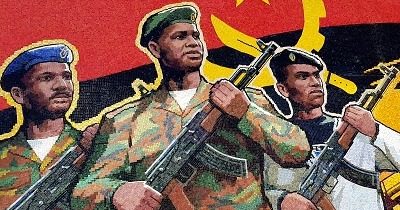 Angola: Bullet-holed but beautiful

Angola has long had the allure of an inaccessible country because of its hangover from the long civil war, residual landmines in the countryside and the bureaucracy that wore its hostility to foreign tourists like a badge of honour.
Victoria Falls: Where water pelts upwards like inverted rain

Approaching from either Zambian or Zimbabwean side, you'll hear Victoria Falls before you see them: a roar that explains their local name of Mosi-oa-Tunya or The Smoke that Thunders. Their legendary spray will get you soaking wet.
Zanzibar: Flashback to One Thousand and One Nights

Stone Town, Zanzibar's capital, is one of the most atmospheric places on earth and as you find your way through its narrow, winding streets, you're in for some serious sensory overload. This is the world of One Thousand and One Nights!