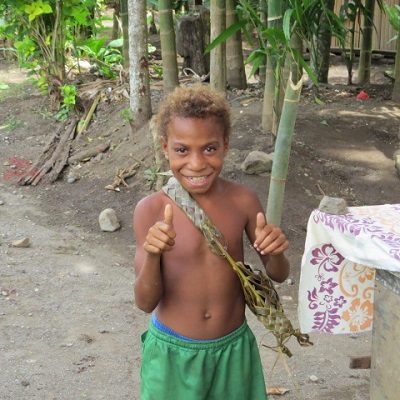 Papua New Guinea: The last frontier

With its remote location, impenetrable interior, prolific birdlife and tribal culture, Papua New Guinea is the very definition of frontier travel. It also comes with a long list of potential hazards. These range from earthquakes to gang violence which pretty much leaves the country's exploration to travellers who are prepared to look beyond the headlines. Among their rewards are the island's verdant jungles and mangrove swamps teeming with cassowaries and birds of paradise. This is also an environment where, shrouded in mystery, hundreds of tribal groups, each with its own dialect and traditions, have been able to evolve in relative isolation.
Unnerved but undeterred by anecdotal evidence of cannibalism, I boarded the four-hour Air Niugini flight from Sydney to Port Moresby and hoped for the best. Landing on the island is a culture shock and the transit between the international and domestic terminal is when all vestiges of conventional air travel finally ebb away. The domestic terminal is a makeshift structure with the most basic of facilities. Inordinate delays are the norm as are unscheduled stops along the way. My flight from Port Moresby to Madang unexpectedly took me first to Wewak where I got a glimpse of the Sepik River before landing at my destination with a hefty five-hour delay.
"The constant threat of armed robbery in Port Moresby means that even the smallest kiosks are wrapped up in barbwire"
I picked Madang on purely aesthethic grounds since this small coastal town was marketed as the prettiest on the island. Its humid climate, due to some of the most intense rainfall I have witnessed anywhere, nurtures Madang's towering trees that are home to its famous flying foxes. Destroyed during the Japanese occupation during WW2, Madang is now a destination for Japanese tourists who come here to trace their wartime history. Incidentally, my tour of the nearby Hobe tribal village was in the company of a backpacker from Osaka whom I befriended during our two-hour wait outside the ominously deserted Madang Visitor and Cultural Bureau.
Despite the slash-and-burn logging to make way for gardens, the landscape around Madang is still endless greenery and meeting the local villagers, wearing bilums (string bags) during their every activity, was spellbinding. By their appearance and mannerisms, Papuans could as well be Africans and it's easy to see why Dutch settlers were so reminded of East Africa's Guinea as to name the island New Guinea. Villagers continue to live in village communes with shared resources and interact with neighbours though cultural activities. These sing-sings, as they are called in the local Pidgin, are gatherings where different tribes showcase their music and dance to foster harmony.
Modern-day urbanisation has thrown a spanner in the works of this system and nowhere is this more obvious than in Port Moresby where Papuans from different tribes flock for work. This melting pot is responsible for most of the headline-grabbing violence Papua New Guinea is infamous for. The constant threat of armed robbery means that even the smallest kiosks are wrapped up in barbwire. This unrelenting influx of villagers from the Highlands is ever expanding Port Moresby's squatter camps. They are ultimately the breeding ground for raskols (criminals) and they also stand in stark contrast to the capital's elites who inhabit its glitzy marina.
Papua New Guinea's gritty capital is not most visitors' idea of fun but this spread-out town nevertheless has its moments. My personal favourite was Port Moresby Nature Park, the capital's oasis of calm. With its walkways through a small jungle, its manicured gardens full of native orchids, its free roaming kangaroos and cassowaries, its large aviaries with talking parrots, its trees that are alive with the clamour of fruit bats – and its swarming mosquitoes, the Park is a bird watcher's paradise. After all, there are over 700 species of birds on the island, which include the raggiana – the national bird of Papua New Guinea. The Park is where I got to see so many of them in one place.