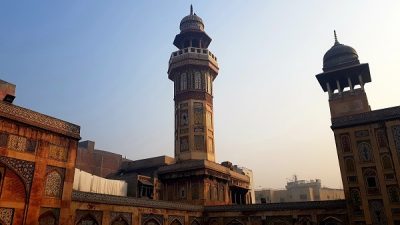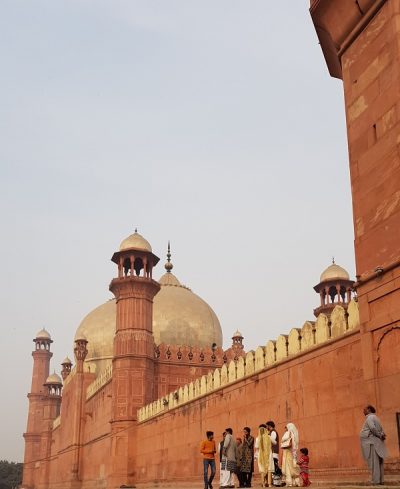 Lahore: Pakistan's culture galore
Lahore, Pakistan's cultural capital, is swarming with crowds of local visitors even as it remains relatively unknown to foreign ones. This requires every rare foreigner to get acquainted with dozens of Pakistani families at every one of Lahore's tourist sites. Be prepared for an interview – which isn't unlike a job interview – and a family photo at every turn. In addition to this social protocol, two of Lahore's most peculiar features are clouds of dust rising from the ground everywhere and flocks of birds hovering overhead. The resident birds are scavengers of every shape and size and watching them circle around the city's minarets is one of enduring sights of Lahore.
The city touched the zenith of its glory during the Mughal rule from 1524 to the mid-1700s. The Mughals, a Turco-Mongol dynasty from Central Asia who claimed direct descent from Genghis Khan, were famous builders who gave Lahore its finest architectural monuments, many of which still stand today. As an imperial residence of the Mughals, Lahore experienced a Dubai-style construction boom as expansive gardens were laid out, canals were dug, and mosques, palaces, domes and minarets were erected. Many of these are concentrated within the old Walled City where history survives alongside bustling mercantile life to this day.
"And don't even think about skipping the Lahore Museum! This is no underfunded third-world institution but a fitting repository of Mughal treasures"
At one edge of the Walled City, the largest crowds of locals are drawn to the Lahore Fort and the iconic Badshahi Mosque as well as the public park that separates them. I visited both sites on 25 December which in Pakistan is celebrated as the Jinnah Day and the atmosphere was distinctly festive: with lots of merry Christmas wishes in my direction from exclusively Muslim crowds all around. The Lahore Fort is a multi-layered expanse of lawns and shells of watchtowers and halls. Restoration is sporadic with vandalism and past neglect having only left patches of original tiles, frescoes and marble detail. What remains is still very impressive.
The Badshahi Mosque across the lawn is the largest of the grand imperial mosques of the Mughal-era. With an exterior of red sandstone and white marble domes, this is Lahore's prime landmark. The queue outside is worth the wait. Deeper inside the Walled City is the colourfully tiled Wazir Khan Mosque. Early morning views from one of its minarets – for a small donation – are mesmerising as one looks down upon pockets of Mughal architecture: carved wooden balconies and lattice windows, some over-hanging the streets below and now mostly disintegrating. Further afield, my personal architectural favourite was the Chauburji Monument outside the Walled City.
This was once a gateway to a large 17th-century garden which is now an impassable traffic circle and the construction site of Lahore's elevated train tracks. It is to this urban development that Chauburji almost fell prey a few years ago but has been saved and partly restored following a public outcry. And don't even think about skipping the Lahore Museum! This is no underfunded third-world institution but a fitting repository of Mughal treasures. Housed in an 1865 British colonial building that matches its importance, the museum showcases objects from the Buddhist, Jain, Gandhara and Islamic civilisations.
The magnificent Anglo-Indian Gothic museum also features in Kim – the classic novel by Rudyard Kipling whose father was one of its earliest curators. Though Kipling lived only five of his 70 years in Lahore, they were his formative years as a writer. As a teenager, he cut his teeth here as a journalist. Beautifully time-warped, the Walled City of Lahore still retains the magic of Kipling's era and it's tempting to savour it though his eyes. Even as things have remained the same, they have also changed, even beyond the author's imagination. For one, now located firmly inside Pakistan, Lahore is no longer the heart of Kipling's India.